5 BENEFITS OF SEDATION DENTISTRY
Posted by Alexi Kossi on Jan 4 2023, 10:35 PM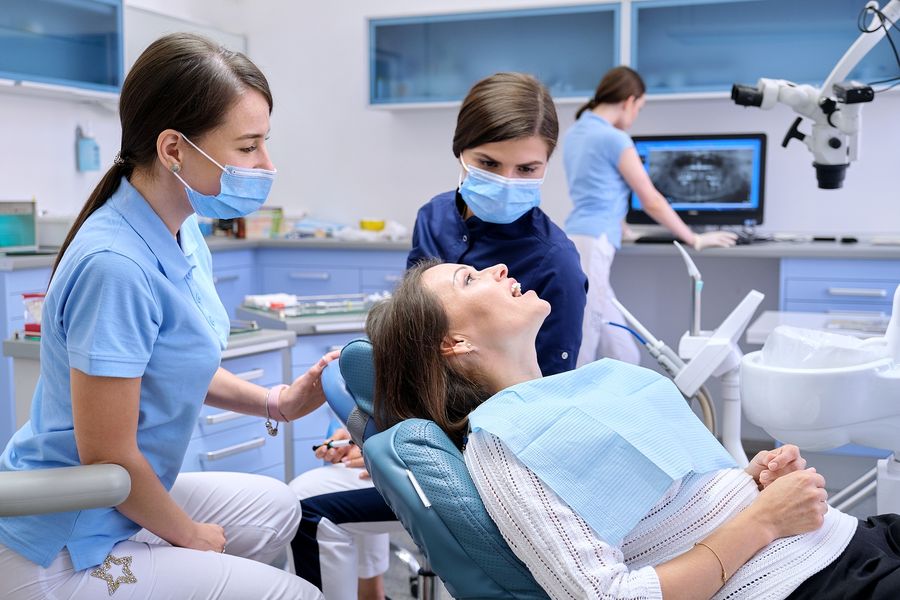 Sedation dentistry is the administration of sedatives during a dental procedure. It is often used for patients with dental anxiety, a sensitive gag reflex, or a strong fear of the dentist.
Sedation Dentistry
Sedation dentistry is the practice of using sedatives to relieve anxiety or pain during dental treatment. It's often recommended for patients who are getting extensive procedures like root canals or dental implant surgery, but it can be used for any type of procedure. Sedation dentistry allows your oral surgeon to perform the treatment you need with no discomfort to you.
Do you know what the main benefits of sedation dentistry are? Here are just a few of them.
You'll Be More Comfortable During the Procedure
When you undergo a major dental procedure like a tooth extraction or an implant placement, you typically experience a significant amount of pain and discomfort. That's especially true if you need multiple treatments at one time and are going through them back to back.
Thankfully, if you opt for sedation dentistry ahead of time, you won't feel any pain throughout the procedure. In fact, you'll likely not even remember much of it afterward! The sedatives will block you from feeling anything other than some slight tingling at the injection site.
Your Experience Will Be Completely Pain-Free
While a local anesthetic can help dull the pain you're experiencing at the point of injection, that numbness wears off relatively quickly. That means that, as soon as the dentist removes the needle, your pain will be right back to where it was before the procedure even began. However, with a sedative, your dentist will administer the pain reliever in advance of the procedure so that you'll have no pain at all once he or she begins working on your teeth. That allows you to relax completely throughout the entire process. You won't have to worry about biting down on something too hard or even clenching your fists.
There are millions of people across the country who are living with intense dental anxiety, causing them to avoid the dentist altogether or put off treatment for years. Dental sedation is a safe and effective way for patients to overcome their fear of visiting the dentist and achieve the care they need for a healthier smile. In fact, sedation dentistry allows patients to feel completely relaxed during their visit with little to no memory of the procedure later.
Patients who choose to undergo sedation dentistry for their visit are able to complete more procedures in fewer appointments. In some cases, patients who require numerous restorations can fix all of their teeth in one session because they are so relaxed that they forget they are at the dentist's office.
For patients with dental anxiety, putting off dental care can have a negative impact on their overall oral health. Untreated cavities and other oral conditions can lead to serious complications that can even cause tooth loss over time. When these patients finally overcome their fears and visit the dentist, they are able to receive the treatments they need to prevent these issues in the future.
Schedule a consultation with Dr. Kossi, DDS, at Smile City Dental in Santa Clarita, California, to learn more tips for maintaining a healthy smile this upcoming year. You can reach us by calling (661) 252-8888, scheduling an appointment online, or visiting us at 19366 Soledad Canyon Rd, Santa Clarita, CA 91351 now.