How to Choose the Right Toothbrush?
Posted by DR. KOSSI on Mar 30 2022, 09:19 AM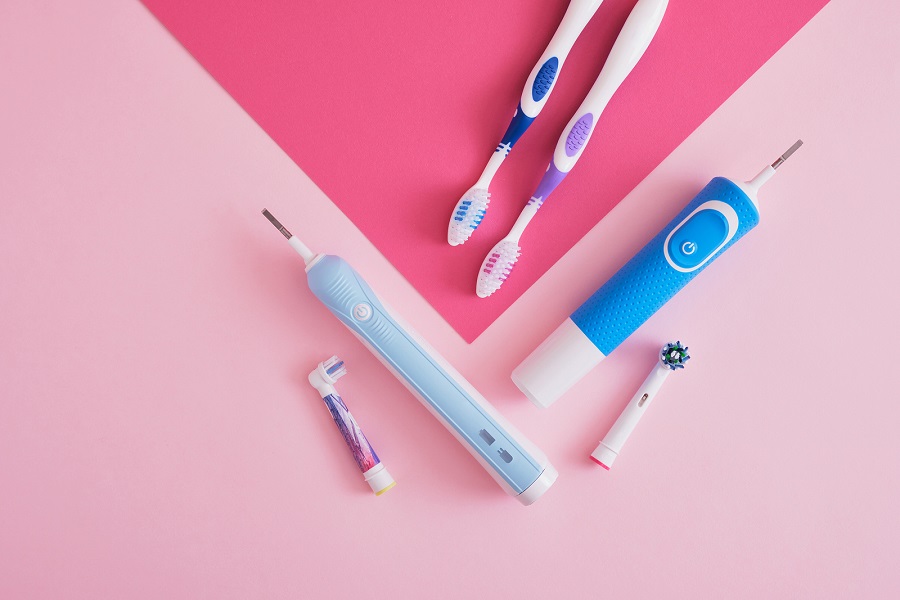 A toothbrush is a basic oral hygiene tool to kick millions of harmful bacteria out of the mouth. People struggle to remove plaque buildup with a daily oral care routine by brushing twice a day. Hence, choosing a toothbrush has to be wisely done to satisfy oral hygiene care.
Size of Toothbrush Head
The head of the toothbrush should be fabricated in such a way that it is half-inch wide and one inch tall. This makes the head of the toothbrush able to get into the hard-to-reach areas of your teeth and gums. The toothbrush with a small head allows you to reach the top, front, and back of your teeth for thorough cleaning. The handle of a toothbrush should be long enough to comfortably hold it in your hands.
Bristle Hardness
Choose a toothbrush with a soft bristle which is the safest choice that won't do any damage to gums, tooth root, and protective tooth enamel. A medium or hard-bristled toothbrush actually weakens your tooth root and enamel that protects your tooth from decay. 
Rounded or Straight Bristles
Experts recommend purchasing a toothbrush with round bristles for tooth protection. Straight bristles may damage your teeth and gums by increasing the chances of infections and inflammation.
Manual or Electric Toothbrush
The selection of manual or electric toothbrushes is based on your personal preferences. Both do the same job of removing plaque buildup by proper brushing technique. One should keep in mind before choosing a toothbrush: an electric toothbrush is quite more expensive than a manual one. Apart from the initial cost of purchasing a toothbrush, you should consider the cost of purchasing a removable toothbrush head too.
An electric toothbrush might be a better option for those people who lack mobility such as painful arthritis. They felt easier to clean and remove plaque from tooth surfaces and gums with great ease.
ADA Seal of Approval
Choose a toothbrush with an ADA Seal of Approval as a safety measure. This certifies that the toothbrush has gone through all safety precautions with strict testing whether their bristle tips are safe, the brush handle is sturdy, and it allows you to clean your mouth thoroughly.
Discuss your oral hygiene home care practices with our dental experts at Smile City Dental Group so that they advise more useful tips to be at your best oral health. Visit our office at 19366 Soledad Canyon Rd, Santa Clarita, CA 91351. Call us at (661) 252-8888 to book an appointment.