How To Ease Dental Fear? 5 Helpful Tips
Posted by Alexi Kossi on Feb 13 2023, 02:50 AM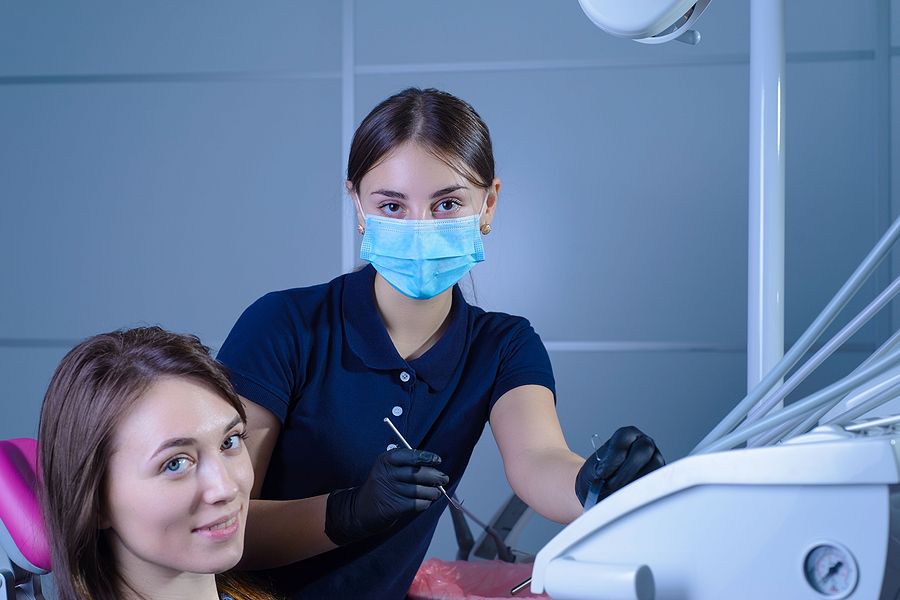 Dental fear is a common thing many people experience. It can range from mild anxiety to a full-blown phobia. People of all ages can experience dental fear. It can prevent patients from getting the dental care they need. Here are a few tips for those with dental fear.
Speak up about your fears
It's normal to be fearful or anxious before your appointment. In fact, many people put off going to the dentist because of anxiety. However, talking openly about your fears and anxieties with your dentist can help ease your worries and prepare you for the treatment ahead. Dentists understand that there is some apprehension when it comes to visiting us, but we never want you to feel embarrassed or uncomfortable about your concerns.
Agree on a signal
When you sit in the waiting room before your procedure starts, make sure you and your dentist are on the same page. Talk to him or her beforehand about your fears and what you plan to do during the visit. This way, your dentist will know whether you need a sedative or if a quieter treatment is recommended. It can be extremely overwhelming to sit in an unfamiliar place with strange equipment and be instructed to lie down. Agreeing on a signal with your oral surgeon before the procedure begins can alleviate some of the anxiety you may feel.
Take a trusted person with you
Having someone you trust nearby when you are at the dentist's office can help ease your anxiety. This person can be responsible for taking notes for you or helping you relax with hand-holding. 
Bring distractions
Do your best to relax during your appointment by preparing ahead of time and bringing a distraction or two. If you've scheduled extensive procedures, consider bringing a distraction like a book or a music player to help pass the time.¶
Consider sedation dentistry
For patients who experience severe anxiety in the dentist's chair or who are physically unable to sit for long periods due to illness or injury, sometimes sedation can help patients get the dental care they need and desire. Sedation can be administered in a variety of ways, including pills, laughing gas, IV sedation, and more. Chronic conditions may require a more long-term solution, such as sleep dentistry. Ask your dentist which kind of sedation is right for your particular case.
Schedule a consultation with Dr. Kossi, DDS, at Smile City Dental in Santa Clarita, California, to learn more tips for maintaining a healthy smile this upcoming year. You can reach us by calling (661) 252-8888, scheduling an appointment online, or visiting us at 19366 Soledad Canyon Rd, Santa Clarita, CA 91351 now.