Improve Your Smile With Cosmetic Dentistry
Posted by Dr. Kossi on Aug 31 2022, 05:52 AM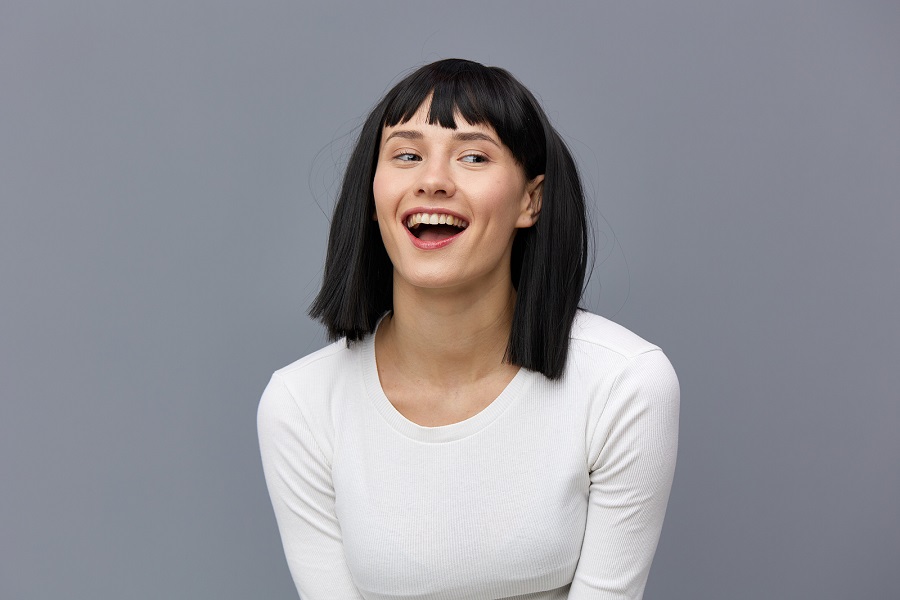 Cosmetic dentistry is an area of dentistry that focuses on improving the appearance of the patient's teeth, gums, and/or bite. While it's primarily about aesthetics, cosmetic dentistry can also improve the function of your teeth and also boost your self-esteem.
There are many types of cosmetic dentistry. A few of the most popular types of cosmetic dentistry are:
Teeth Whitening
Teeth whitening is a simple treatment that can completely transform the appearance of your smile. To achieve the whitening results you want, you can either undergo an in-office treatment or purchase a take-home kit.
In-office treatment
During your in-office whitening treatment, your dentist will carefully apply a bleaching solution directly to your teeth. Then, your dentist will activate the bleaching solution with a special light. This activation process works to lighten the appearance of stains and discolorations.
Take-home kit
Your dentist can provide you with an at-home whitening kit that you can wear on your own time. During your treatment, your dentist will provide you with custom-made whitening trays. You will use the trays every day at home with the whitening gel. 
Dental Implants
Dental implants offer a long-term solution to tooth loss. Once your dentist places a dental implant, it acts as the new tooth root. The implant then fuses to the jaw bone, resulting in a strong, durable tooth replacement.
Porcelain Veneers
Porcelain veneers are thin shells of dental ceramics. They are bonded to the front surfaces of teeth to conceal minor imperfections. They provide a nearly undetectable solution to enhance the appearance of teeth.
Porcelain veneers are custom-made for the patient. They require two appointments. At the first appointment, we will prepare the teeth for their veneers. This involves removing a small amount of tooth enamel. This makes room for the veneers and creates a strong bonding surface.
Once the teeth are prepared, impressions are taken. These impressions are sent to a professional dental lab. There, the veneers are created. We will then place temporary veneers over the patient's teeth. They are worn until the lab completes the permanent veneers.
Dental Bonding
Dental bonding is a procedure in which a tooth-colored composite resin is bonded to a tooth. It can be used in cosmetic and restorative dentistry. 
Dental bonding can improve the appearance of teeth by fixing minor damage or changing the color and shape of a tooth. The dentist will prep the tooth by getting rid of any decay and etching the surface with a liquid or gel. Once the tooth is ready, the dentist will apply the bonding material to the tooth and mold it to the desired shape. The tooth is then cured with a light to harden the material. The dentist will then polish the tooth to smooth out the edges.
Dental Crowns
Dental crowns are a type of dental restoration used to improve the strength and appearance of the teeth. They can be customized to be color-matched to surrounding teeth, or they can be crafted from gold or metal. Dental crowns can last several years, but they should be replaced when they become worn, chipped, or discolored.
Dental Bridges
A dental bridge can replace one to three missing teeth. The artificial tooth or teeth, known as a pontic, is attached to the two surrounding teeth. This forms a "bridge" over the gap. The bridge is cemented into place and is not removable.
Full Mouth Reconstruction
Full mouth reconstruction is the process of restoring multiple damaged teeth and/or gums. This procedure may be used following a traumatic injury or after long-term neglect. Your dentist may recommend full mouth reconstruction if you have severe decay, missing teeth, cracked or fractured teeth, or you have pain due to TMJ disorder, grinding, or clenching.
Schedule a consultation with Dr. Kossi, DDS, at Smile City Dental in Santa Clarita, California, to learn how cosmetic dentistry can change your life. You can reach us by calling (661) 252-8888, scheduling an appointment online, or visiting us at 19366 Soledad Canyon Rd, Santa Clarita, CA 91351 now.