Spring Dental Cleaning
Posted by DR. KOSSI on Apr 15 2021, 11:09 PM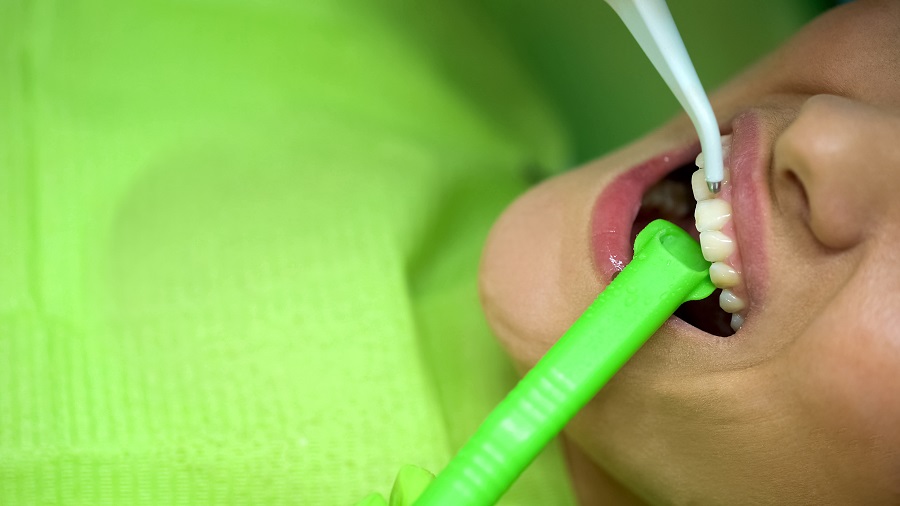 Spring is finally here! The perfect time to clean out your things - from clearing the garage to dusting away the house, Spring is also the time to visit your dentist to review your dental hygiene routine and get your bi-annual dental checkup done. American Dental Association and Academy of General Dentistry (AGD) reports that a professional dental cleaning at least twice a year is important to improve your oral health and keep dental diseases at bay. 
Spring Cleaning Procedure at Dentistry
The Spring cleaning procedure is typically like any other dental cleaning procedure; your dentist will clean your teeth and remove the accumulated plaques and tartar from your teeth that are difficult to remove with regular brushing or flossing. This will help prevent complications, including gingivitis and periodontitis. 
This professional dental cleaning at a dental office reinforces the at-home oral health routine of brushing and flossing and allows the dentist to locate those areas in the mouth that may need special consideration.

Besides cleaning the teeth, the dentist will also provide diagnostic and preventive services to help you keep your teeth strong. 

Diagnostic services 
Diagnostic services may include the following:

Examination of mouth to detect any abnormalities in the mouth.
Oral cancer examination and screening.
Reviewing and updating medical history and all other information that may have an impact on your oral health.
Evaluation of gum and any possible infection.
Examination of teeth to detect decay or cavities.
Referral to specialists if any specific/advanced treatment is needed.
Preventive services
Preventive services include:
Removal of stain.
Removal of accumulated plaque and tartar. 
Fluoride application to strengthen the teeth.

Application of sealants to prevent decay. 
Filling of cavities and placement of crowns if needed. 
Educational Services
Educational services may include:

Instructions on proper brushing and flossing techniques. 
Nutritional counseling. 
Recommendations for future follow-up treatments. 
Evaluation of self-care practices.
At Home Spring Cleaning Tips
Besides the dental cleaning and checkup at the dental office, follow these proper dental cleaning practices at home.  
Brush and floss regularly. 
Brush and floss your teeth at least twice a day to prevent the risk of developing plaque, cavities, tartar buildup, and gum diseases. 

Change your toothbrush every three to four months. Use a toothbrush with soft bristles as brushing too hard can lead to loss of enamel. 

Give up the intake of summer drinks.
Reduce or give up the use of summer drinks as they can damage your teeth' enamel because of the presence of sugar in them. 

Check the expiration date
If your products like mouthwashes, toothpaste, and other items expire, change them. 

Clean and disinfect the toothbrush holder
Clean your toothbrush holder once in a while by washing it in warm, soapy water. Use a disinfectant once or twice a week to destroy germs and bacteria formation.

Get ready for days in the sun and some healthy, white teeth to shine along with them. 

Call us or schedule an appointment online to request a spring cleaning for your teeth.