Top 4 Benefits of Having a Family Dentist
Posted by DR.KOSSI on Jul 28 2021, 10:00 AM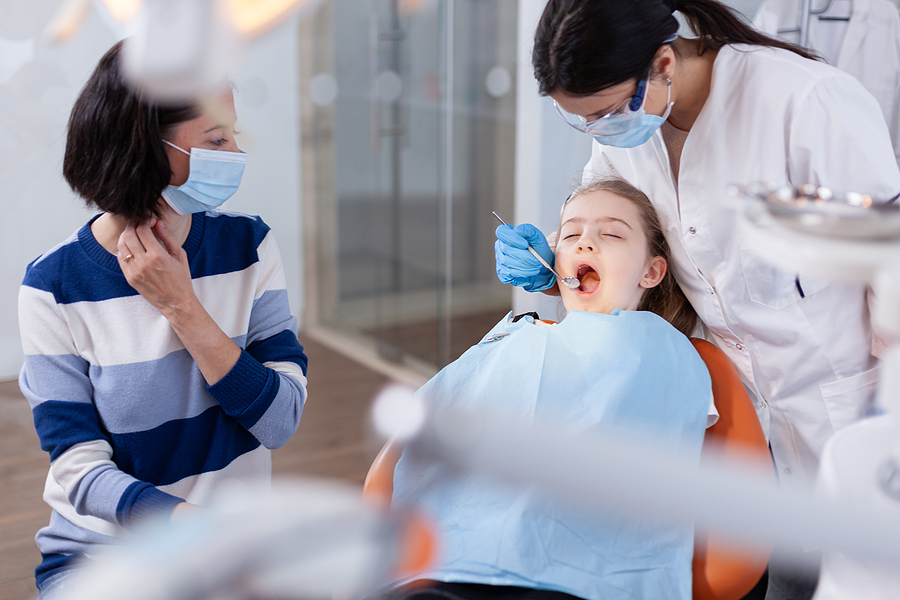 A family dentist is a dental health professional with enough training to take care of your entire family's oral health needs. From kids to adolescents and adults to senior citizens, a family dentist provides preventative, restorative, and emergency oral care for patients of all age groups.
Dr. Alexi Kossi, D.D.S, of Smile City Dental in Santa Clarita, California, is a family dentist that has helped hundreds of families resolve their oral care issues and knows all about the benefits of having a family dentist. Read on to find out what they are.
Having a family dentist is very convenient as you can fix a single appointment for one or several of your family members at once. It also simplifies oral care since you don't have to take days off work and fix multiple visits at different dental offices. You end up saving a lot of time and effort.
Dental anxiety is a serious concern for millions of adults in the country. When you choose a family dentist, you keep anxiety away as the dentist will also be a friend who can put you at ease when you come in for a consultation. 
Knowing Your Family History 
Your family dentist will have a log of your family's entire oral health history, enabling them to suggest appointments, treatments, and preventative care based on your needs. Also, a family dentist will know to check for changes since your previous visit and keep tabs on how a family member is coping with treatment or recovery.
Having a family dentist helps you build a lasting relationship based on trust and openness. Hence, you or any of your family members are far more likely to express and address any concerns and take care of them as soon as they occur.
Schedule an appointment with Dr. Kossi, D.D.S, at Smile City Dental in Santa Clarita, California, at our one-stop dental practice to care for all your family's oral care needs. Call (661) 252-8888, book an appointment online, or visit our office at 19366 Soledad Canyon Rd, Santa Clarita, CA 91351 now.