Why Are Implants a Popular Treatment Option?
Posted by Alexi Kossi on Apr 7 2023, 09:18 AM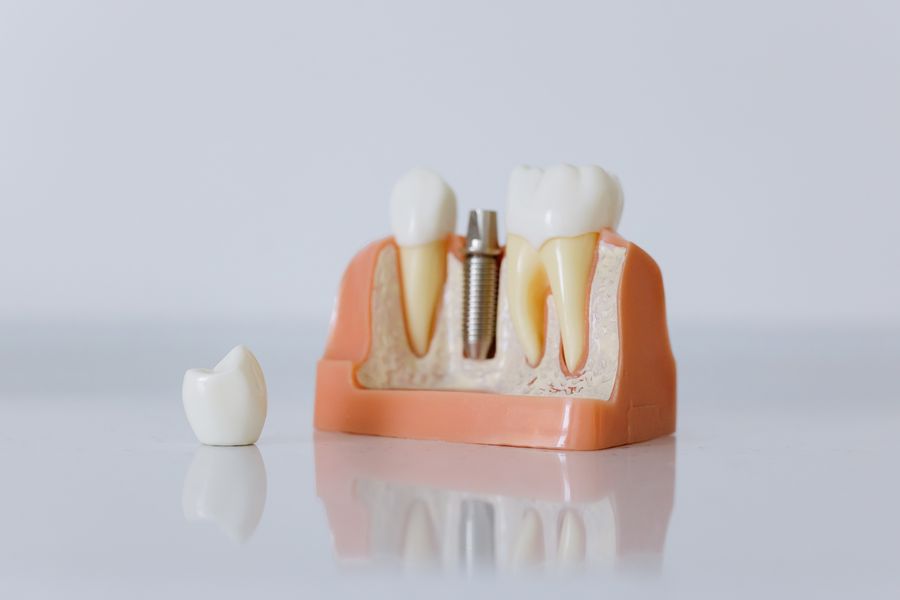 At Smile City Dental, dental implants are small titanium posts that act as artificial tooth roots. They are placed into the gums as a "root" for replacement teeth that look and feel like natural teeth. Unlike bridges or dentures, they do not need to be removed for cleaning like other types of restorations. They allow patients of all ages to replace missing teeth and restore their smile to health.
In addition to helping patients replace lost teeth, they can support other dental work, including bridges and dentures. Many patients who choose implants find eating and speaking more accessible than other treatments. They are also an excellent option for those who want to avoid the embarrassment of missing teeth. Once complete, most patients can enjoy their new smile and are pleased with their decision to complete the procedure.
Who Are the Best Candidates for Dental Implants?
The best candidates for dental implants are healthy if they have enough bone structure to support the implant post. Dental implants can provide stable support for dental crowns, dentures, and other restorations to replace missing teeth. You are a good candidate for implants if you are missing most or all of your teeth. However, waiting for your jaw to fuse correctly with the titanium posts would be best before receiving your final restoration. If you do not have a sufficient bone density in your jaw to support dental implants, you may need a bone graft first. This procedure will create more bone mass in the jaw to help the implant posts. During this treatment, the tissue will be taken from elsewhere in your body, or your jawbone will be stimulated with injections to form new bone tissue. This can take several months to heal before you can proceed to the dental implant procedure. Once your bone graft has healed and your jaw is fused to the posts, you can move on to the next stage of treatment.
The Procedure for Dental Implants
First, the titanium implant is placed into the jawbone using local anesthesia to numb the area. The tissues will heal around the and fuse to the post. This healing period is typically anywhere from six to twelve weeks. During this time, you will receive temporary crowns for eating and speaking naturally and maintaining a proper aesthetic appearance. Dental implants are typically restored with dental crowns or bridges to complete the restoration.
After the bone has healed and the soft tissues have completely healed, it is time to place the final restorations on the dental implants. The final restorations are custom created to fit correctly with the dental implants and are color matched to blend in with your natural teeth. Once these final restorations are placed on the implants, they will function and look like natural teeth!
If you're considering dental implants to replace your missing teeth and restore the function and beauty of your beautiful smile, visit Smile City Dental at 23884 Copperhill Dr, Santa Clarita, CA, 91354, or call (661) 702-9595.