Your One-Stop Guide to a Smile Makeover
Posted by DR.KOSSI on Jul 14 2021, 11:39 AM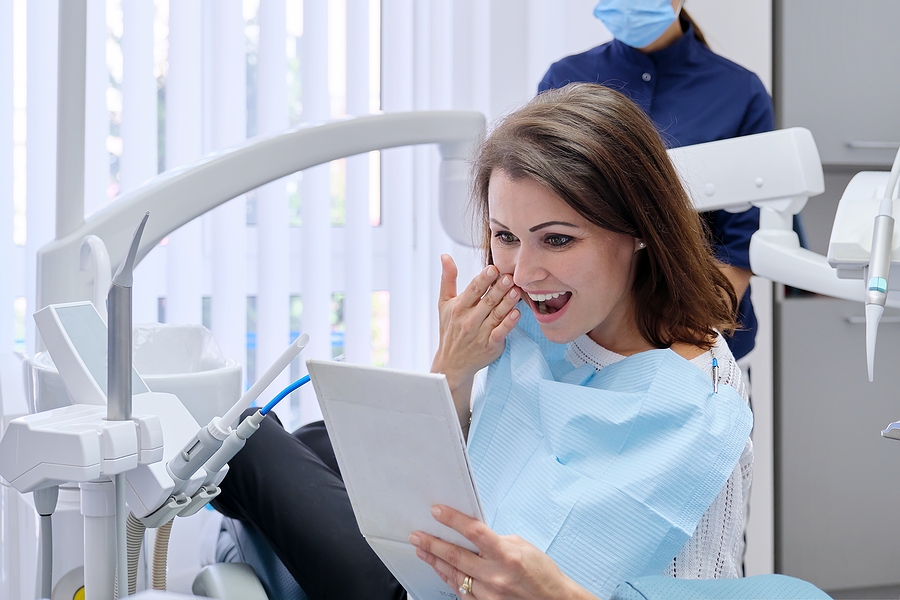 Are you looking to update your smile and give it a makeover? The solution is a smile makeover - a process that comprises one or several cosmetic dental procedures to enhance your smile and appearance. 
At Smile City Dental in Santa Clarita, California, Dr. Alexi Kossi, DDS, offers smile makeover procedures that help you become your absolute best. Let's take a look at all the details you should know about a smile makeover.
When Is a Smile Makeover Needed?.
You are a suitable candidate for a smile makeover if you have the following dental issues:
Missing teeth
Gaps between your teeth
Crooked, chipped, or damaged teeth
Discolored and dull teeth
Exposed gum tissue when you smile
What Is Included in a Smile Makeover?
Here's a list of procedures included in a smile makeover:
Teeth Whitening: A teeth whitening procedure involves eliminating all the plaque and stains from the surface of your teeth. The procedure takes 60 to 90 minutes and offers you a smile three to seven shades brighter.
Veneers: Veneers are thin films made of porcelain or resin attached to the front surface of your teeth. When applied, veneers help cover stained and broken teeth and gaps between teeth.
Braces: Overcrowded or misaligned teeth can inhibit you from flashing your smile. Dr. Kossi offers orthodontic treatments like dental braces to improve your smile.
Implants: Implants are titanium screws drilled into your jawbone that replace missing tooth roots. They are then fitted with a crown to fully replace a missing tooth. 
Composite Bonding: Composite bonding can fix cosmetic dental issues with the help of tooth-colored resin applied on the tooth surface. It restores both form and function to complete your smile.
Crowns and Bridges: Crowns and bridges help replace missing teeth or fix damaged teeth to give you a better smile.
A smile makeover procedure is the best way to fix all your dental imperfections and to help you embrace a new life.
Schedule a consultation with Dr. Kossi, DDS, at Smile City Dental in Santa Clarita, California, to learn how a smile makeover can change your life. You can reach us by calling (661) 252-8888, scheduling an appointment online, or visiting us at 19366 Soledad Canyon Rd, Santa Clarita, CA 91351 now.