Dr. Alexi Kossi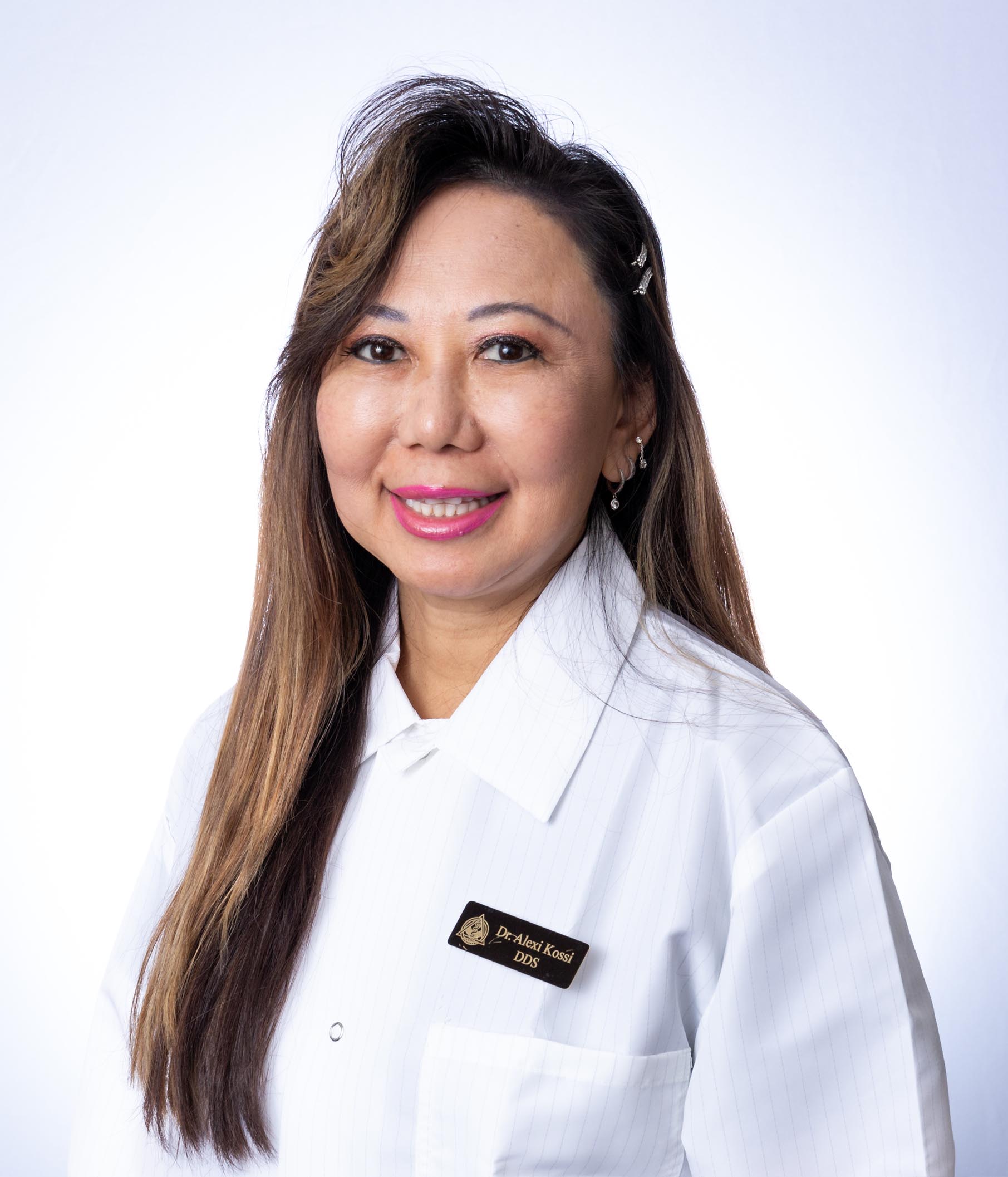 Alexi Kossi, D.D.S. attended La Sierra University in Riverside, CA. She graduated Cum Laude with a Bachelor of Science degree in Biology. After graduation, she continued her education in the Public Health Program at Loma Linda University before earning her Doctorate in Dental Surgery from the Loma Linda University School of Dentistry. With her passion to provide her patients with the best in treatment care and provide patients with a winning smile, she furthered her dental training with additional orthodontic courses at Progressive Orthodontics in Orange County, CA and at Mid-America Orthodontic Society in CA. In addition to her extended training in orthodontics, Dr.Kossi has taken numerous continuing education courses to stay current in advances in the dental field and to continually refine her dental skills.
Dr. Kossi is an active member of the American Dental Association (ADA), California Dental Association (CDA), San Fernando Dental Society (SFDS), and an Honored Professional in the Nationwide Register of Who's Who.
Dr. Kossi is extremely dedicated to providing personalized and gentle care whilst maintaining optimum oral health for all of her patients. When not attending to the needs of her patients, she enjoys reading on her Kindle, traveling, camping in the great outdoors, and pampering her Maltese dog, Jazzy.
Dr. Madeha Salahuddin